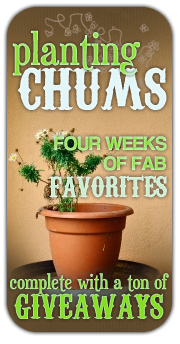 I'm finally ready to put up my Planting Chums post for this week! (Better late than never, right?)
The topic this week is "Family Fotos." I knew at once what I wanted to post, but... These pictures were taken with my mom's film camera, so I had to go get them printed from the negatives. :) Ah, the joys of film...
Welcome to Assateague Island! Five years ago, my family took a road trip to Washington, D.C., and while we were out East, we decided to visit Chincoteague and Assateague islands in Maryland. (Has anyone read Misty of Chincoteague? This is the place.) We were hoping to see some wild ponies, but they kept their distance, so we walked down to the ocean instead. A lady walked by and asked if we needed someone to take a family portrait, and we thanked her and formed a group by the water's edge. We smiled, and she snapped a picture of us. Nice family picture, huh?
Ah, but the ocean had other plans for us. With our backs turned to the waves, we never saw it coming. A giant wave zoomed forward and attacked us! All of us got very wet feet as we jumped and screeched and tried to get away. And the lady on the beach wound the film and took another picture of us, bless her heart.
After we escaped the angry wave, we all looked at each other and laughed like crazy. And the lady took yet another picture, bless her heart.
These pictures were not staged. What you see is exactly what happened! And we have a record of this hilarious memory, all because of that nice lady on the beach. Thank you, lady, whoever you are!